Challenges encountered in processing Wafers in Semiconductor Assembly
Physical defects or contaminants can be induced into the wafer at fabrication and assembly. These problems can decrease production yield, cause longer processing time or worst product failure. Semiconductor Front-of-Line environment can also affect the quality of the wafers. Beside foreign material contamination possibility, static charges could contaminate the wafer and its dice. Although strict QC should be implemented, specialized wafer types can prevent these problems. Below are some of the problems encountered when processing wafers in front of line assembly.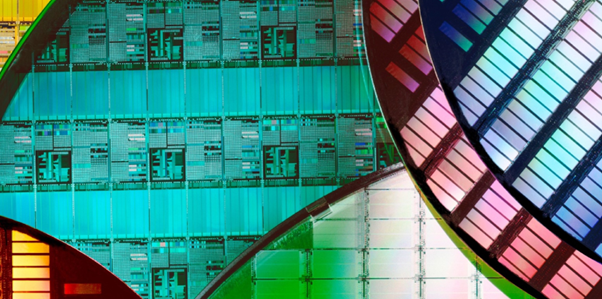 Defects induced by Wafer saw –
Wafer Saw is the process of cutting/singulation of each die which starts process of device assembly. Since good wafers are delicate material, machine parameters should be optimized during processing. Defects such as chipping, saw offset, shallow cut, deep cut, foreign material can be encountered by the wafer if not processed carefully. To prevent this, use of Dummy Wafers is recommended. Dummy wafers are used in production to improve safety before processing good wafers. They are also used for machine qualifications, experiments, and Tests.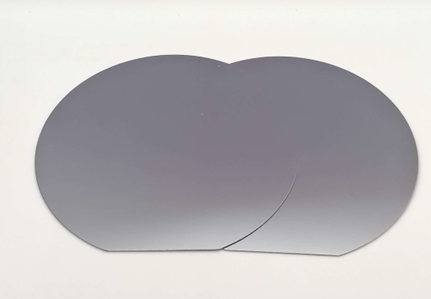 The need of Wafer Metallization for advanced semiconductor devices –
As semiconductor technology rises, the need for devices with high speed, high reliability, improved reliability is needed. Metallization is an integral part in wafer fabrication. It refers to metal sheets that are deposited to the wafer to form conductive pathways. Single layer or Multiple layer deposition of metallic coatings on wafers are designed for different semiconductor device capabilities.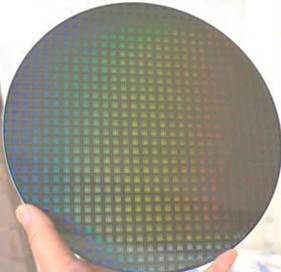 Difficulty in inspecting Wafer defects –
Wafer inspection is critical as defects are on micro dimensional level. Unpatterned wafers are visually uniform across the surface which make it hard to inspect. Patterned wafers are more recommended to use because they are more advantageous compared to traditional unpatterned wafer. Patterned Wafers have circuitry partly drawn on them making it easier to inspect as it detects defects on processed wafers. Patterned Wafers also are more reliable and uniform. A good tool in wafer inspection is the Leica DM8000M/DM12000M Wafer Inspection Microscope. The Leica DM8000 M and DM12000 M wafer optical inspection microscopes provide a high throughput inspection, innovative yet cost-effective system solution for mastering present and future manual inspection challenges with confidence. Leica Microsystems has many years of experience in developing inspection systems for the semiconductor industry. Using this expertise, a new line of products for the inspection of 8 and 12 inch wafers were developed. Beside extreme large overview capabilities and high-resolution optics these systems are incorporated in a highly ergonomic design with fully integrated LED illumination allowing the wafer samples to be illuminated from different angles. Click here for further information.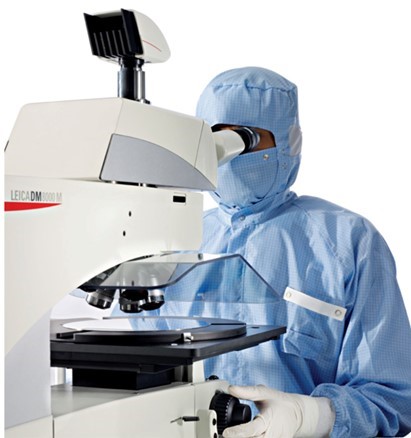 The need of Aluminized Wafer for high-speed semiconductor chips –
Aluminized wafers are best suited for thin film and high-speed devices because of its high durability characteristic. Moreover, they meet the requirements of increasing technology semiconductor industry. Aluminized wafers are also beneficial for engineering evaluations like in the wire bonding process.
The need to control resistivity of Wafer –
Some devices need high purity wafers. These are ideal for solar chips, RF circuits and power devices. Low purity wafers have oxygen content that have negative effects. Resistivity should also be controlled for such type of devices. Float Zone Custom Wafers are highly pure wafers recommended for power devices and sensors.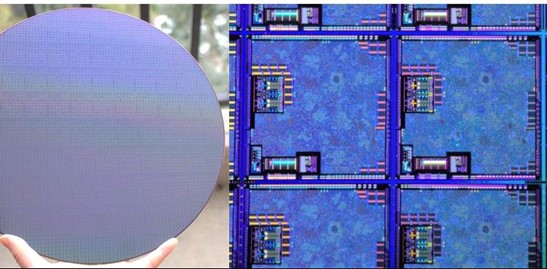 Gennex, with years of experience in the semiconductor industry, is capable to supply Dummy Wafers, Metallized Wafers, Patterned Wafers, Aluminized Wafers, Float Zone Custom Wafers.
Our company also houses other products related to wafers, such as but not limited to, wafer cassette, wafer rings, probe pins, and cleaning solutions.
Click HERE or contact us for further information.