Kemet Supercapacitors
As the world continues to lean and focus on energy security, an increasing number of technologies are now focusing on efficient ways of energy storage and applications. One such technology that can take the decisive role in the advancement of energy storage technology and can be the future of energy systems is the supercapacitor. This technology has already drawn a lot of attention since the beginning of it's conceptualization because of its exceptionally high capacitance with an almost unlimited charge or discharge cycle life.
What is a Supercapacitor?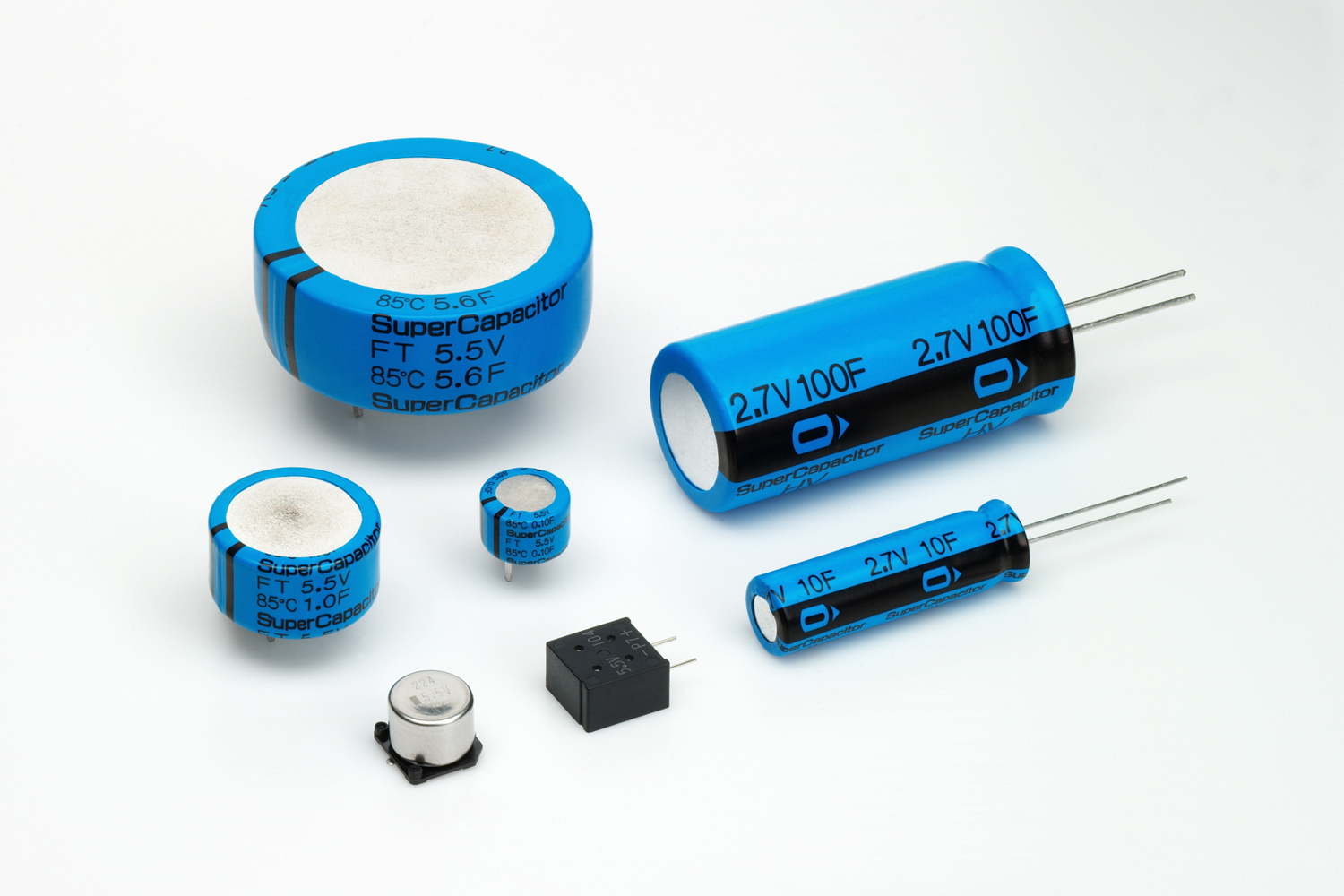 Supercapacitor, also known as Super Cap, Double Layer Capacitor or Ultra-capacitor, is a technology that stores a large amount of electric charge. It is an advanced version of a capacitor that is comparable to batteries with regards to energy and power capabilities. Supercapacitors also exhibit higher capacitance and lower operating voltages compared to other capacitors because of its double layer capacitor technology.
Comparison to Batteries
Supercapacitors have much higher capacitance values and low operating voltage compared to the other capacitors, so they can be classified in between the capacitors and the batteries. Supercapacitors and batteries differ in:
Energy density is the amount of energy that can be stored in a given mass. When it comes to storing large amounts of energy over long periods of time, batteries are still far superior compared to supercapacitors. This is  because storing charge chemically stores much more energy compared to storing charge electrically.
Power density refers to the time rate of energy transfer(charge and discharge). Supercapacitors have faster charge and discharge rates than batteries due to the fact that they work electrostatically. They also have lower internal resistance  compared to batteries, giving them charge/discharge efficiency of 85-98% compared to battery's' 70-85% efficiency.
The lifetime of supercapacitors is much longer than batteries because they do not use chemical reactions to store energy. Though supercapacitors have a much higher up-front cost than batteries, it is more efficient and has a longer lifetime making it better for long-term applications.
Applications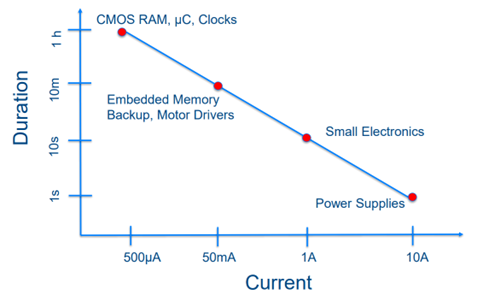 The best suited applications of supercapacitors are back-up devices for the ICs, RAM, CMOS, Clocks, and embedded microprocessor systems and power stabilization for laptops, handheld devices, and Uninterrupted power supply (UPS).
KEMET
KEMET, a leading and powerhouse organization of electronic passive components, offers a large range of supercapacitors with high performance capabilities in surface-mount and radial construction.

With advanced R&D, technical staff, and design-in capabilities, KEMET's supercapacitor has clear advantages in comparison with the competitors.
Use of Aqueous type Base Cell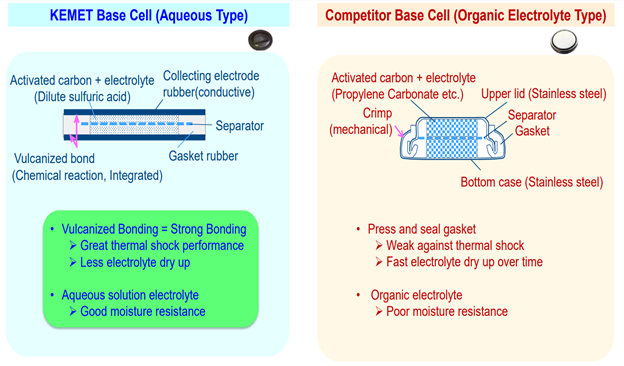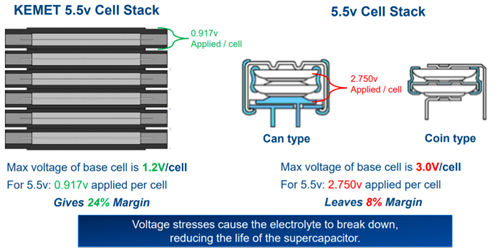 Better Equivalent Series Resistance (ESR) & Self Discharge Reliability
Competitor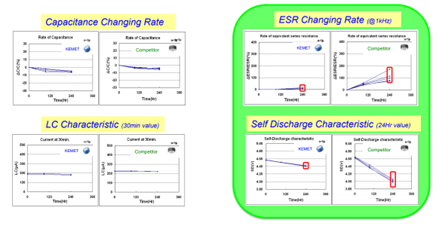 ---
Kemet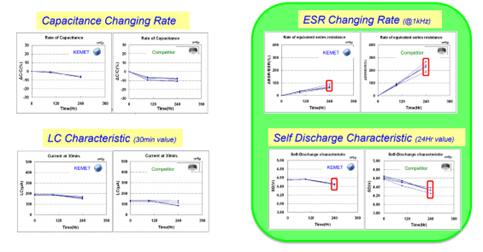 ---
No Electric Double Layer Capacitor (EDLC) reaction when Humidity enters Base Cell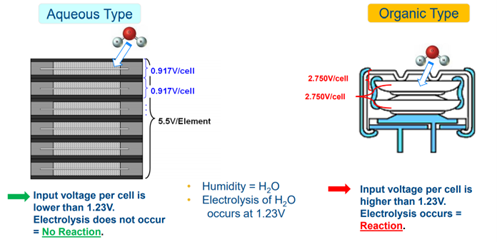 KEMET is dedicated to research and materials science with innovation centers around the globe. Because of this, they are able to provide several advantages and high-quality supercapacitors to their customers. With global manufacturing facilities, international sales offices, a broad distribution network, and zero defect objective, KEMET can sustain every customers' project design consideration and other applications.
Contact your local Acton Technology Representative here to find out more of what Kemet has to offer. We will be happy to assist you.